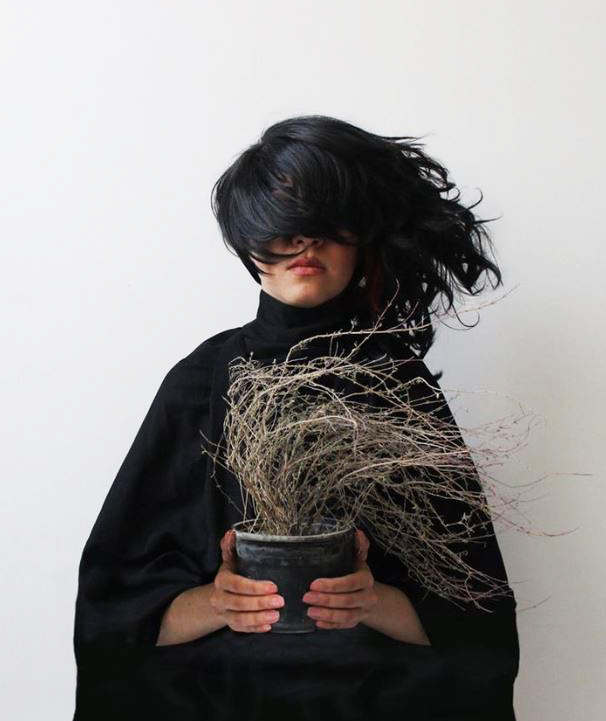 We are Here: Sara Niroobakhsh features the work of Iranian-Canadian artist Sara Niroobakhsh. In 2014, Niroobahksh moved from Iran to Canada where she continued to develop and expand her artistic practice. Her work delves deeply into various aspects of Iranian culture and her experiences of migration. Niroobakhsh work has continued to explore her heritage through performance, video, photography, and sculpture. There is an inherent sense of play in Niroobakhsh's work, which can be seen in her use of media such as grains of rice, saffron, and water. Niroobakhsh effectively uses traditional and non-traditional media to capture her observations of nature, language, and womanhood.
In each of her works, Sara Niroobakhsh navigates the interstitial space that We Are Here intends to explore. Creating works that reflect back on her experiences in Iran can be seen as a way for Niroobakhsh to replant the roots of her cultural and creative experiences here in Canada. What results is a body of work that is dynamic in both medium and context, occupying many spaces within both time and place. Above all, it is a body of work that continues to grow in complexity and challenge frameworks of contemporary art practice.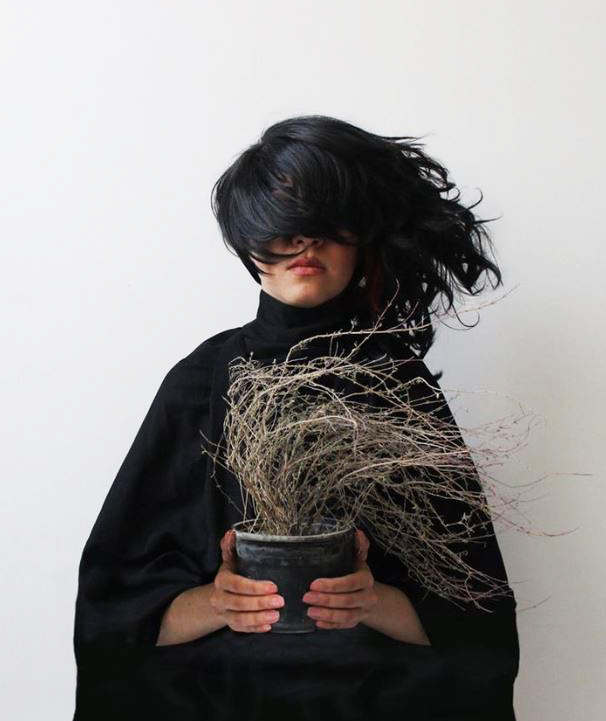 Curator/ Assistant Curator Biographies
Jenna Shamoon is an independent curator and York University alumna. She received her BA in Art History and English from McMaster University and has an MA in Art History with a diploma in Curatorial Practice from York University. During her time at York University, Jenna's research was focused on visual theory, postcolonialism, and Mesopotamian cultural heritage. She has worked as a curator on exhibitions at York University, The Papermill Gallery at Todmorden Mills Heritage Site, and Hamilton Artists Inc. She is currently based in Hamilton, Ontario.
Maria Won is a graduate candidate in Art History & Curatorial Practice diploma, York University. She is also an artist with a keen interest in multi-media art, plastic, and pop culture. Her curatorial practice commenced as a curator for the student run Eleanor Winters Art Gallery, collections assistant for Leeum Samsung Museum of Art, and was an international programs coordinator for the Busan Biennale (2013). In her art practice, Won explores the element of plastic in video art, mix media, and performance art.
She has exhibited her work in solo and group exhibitions in Toronto, Seoul, Tokyo, and recently in Brooklyn, New York. Won has an Honours in Bachelor of Fine Arts in Visual Arts & Art History from York University as well as accredited from Ewha Womans University, Seoul, South Korea. She is currently based in Toronto, Canada.
Remarks from Curators
We would like to say a special thanks to Anna Hudson, Terry Wright, The School of the Arts, Media, Performance & Design, Joan Goldfarb and York University.
Exhibition Dates
September 5th – December 6th, 2019
Opening Reception – Thursday September 26th, 2019
6:00 pm -8:00 pm
Remarks at 6:30 pm
RSVP for the Opening Reception on Eventbrite
Address
Joan Goldfarb Visual Arts Study Centre / York University, Keele Campus
275 Joan and Martin Goldfarb Centre for Fine Arts (CFA)
86 Fine Arts Road, Toronto, Ontario M3J 1P3
Gallery on 2ndfloor
Elevator access available
Opening Hours
Tuesday: 12:30pm to 4:30pm
Wednesday: 12:30pm to 4:30pm
Thursday: 12:30pm to 4:30pm
Closed Friday to Monday, and statutory holidays