Jun
20
Sat
The YSDN 2020 Grad show is now live!
The Department of Design presents the class of 2020 Graduate Design show online.
We are proud to finally present the hard work of our design graduates through our online graduation showcase at YSDN2020.com. We hope you will take some time to view the diverse selection of projects and encourage you to contact the students to support their work.
Thank you all for your support and encouragement. If you have any questions or comments, feel free to use the live chat feature on the site!
Learn more about our graduates
Want a more personal look into the journey of our graduates? The Medium articles feature conversations with a handful of students from YSDN. In these interviews, they discuss their experience in the YSDN program and reflect on their growth as designers. Click here for more.
Follow YSDN on INSTAGRAM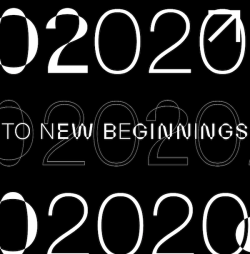 Toasterlab: Mixed Reality Performance Symposium At York
Tickets

Mixed Reality Performance Symposium: York
If you were unable to attend the November 5, 2019 Toasterlab Mixed Reality Performance Symposium at York University you can now view recordings of live webcast presentations and panel discussions here.
The Mixed Reality Performance Symposium: York is the first of six symposiums hosted by mixed reality producers Toasterlab, and will explore extended and mixed reality performance. Artists and new media creators will share modes of working and recent successes in VR, AR, and immersive theatre.
Projects include: 
TrailOff – Swim Pony, Adrienne Mackey, Artistic Director (Philadelphia)
The Stranger 2.0 – Dopolavoro Teatrale (DLT), Daniele Bartolini, Artistic Director (Toronto)
Public2 – Jane Gotch Dance, Jane Gotch, Choreographer (Toronto/Kansas City)
Blue Hour/36Q – Blue Hour/36Q, Paul Cegys, Project Leader (Prague)
Parkway Forest VR – Friends of Parkway Forest Park, Toasterlab (Toronto)
Jacqueiries – Jacob Niedzwiecki (Toronto/Calgary)
Groundworks – Dancing Earth Creations: Groundworks (San Francisco)
HistArch3D – Harrison Forsyth, York University (Toronto)
After Dan Graham – David Han, York University (Toronto)
Funded by the Canada Council for the Arts, Toasterlab's Mixed Reality Performance Atelier is a two-year deep dive into the current mixed reality methods used by theatre and performance makers across Canada and the U.S. Every four months, an Atelier cohort will present progress on their projects at a symposium hosted by Toasterlab in partnership with a university and the Atelier's advisory board. When the Atelier concludes in June 2021, Toasterlab will share open source tools, guidelines, and instructional material for the creation of immersive media in an arts context.
Toasterlab creates place-based extended reality experiences that promote deeper engagement with history, community, and imagination. Toasterlab combines expertise in storytelling, theatrical and media production, and the development of new technology to produce both original work and partnerships. Our work ranges from live site-specific live performance to bespoke mobile applications and VR films, and often combines a variety of approaches to collapse time and space for the delivery of impactful narratives. From the largest festivals to community youth workshops, we build accessible ways to understand places in whole new ways.
Sponsored/Supported by: 
Sensorium: Centre for Digital Arts and Technology
Canada Council for the Arts